[ad_1]

DALLAS – The search continues for a man who shot into a hair salon in Koreatown in Northwest Dallas Wednesday, wounding three women.
Surveillance photos have been released of the suspect, who was dressed in all black.
Police say he parked, walked into Hair World Salon, shouted something, and opened fire. Then, he drove off in a maroon minivan.
RELATED: Northwest Dallas hair salon shooting leaves 3 women injured
Jarely Martinez works two doors down from where the shooting happened. She heard the commotion Wednesday afternoon and came outside. She saw one of the three victims being treated by first responders.
"She was just standing like facing down. I think she had her bag. I don't remember that much," she said. "I just remember seeing blood on her face and on her feet."
Surveillance images released early Thursday captured who Dallas police believe is the gunman.
Police describe the suspect as a Black male, approximately 5'7″ to 5'10″, thin build with curly medium length hair and a connecting beard. He left in a maroon minivan.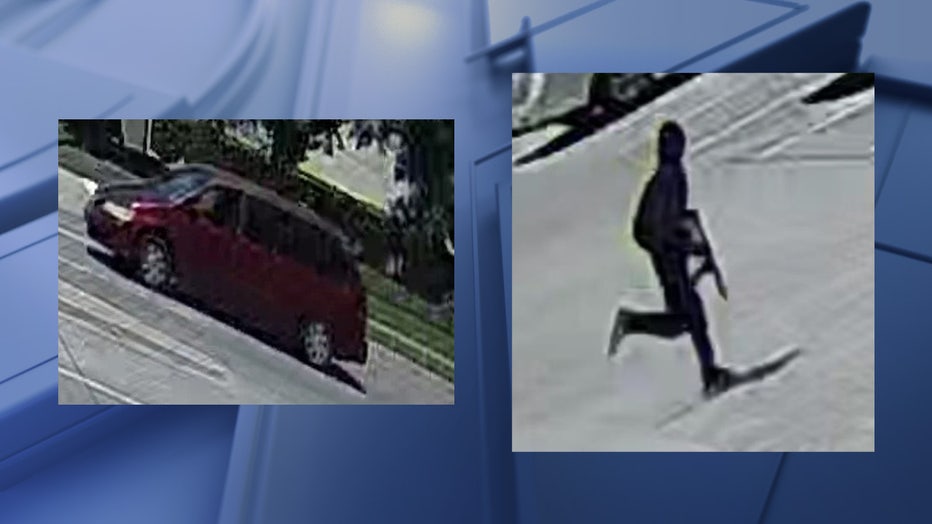 The three Korean women who were shot are said to have non-life-threatening injuries.
A motive for the shooting remains unclear, but investigators say prior to the shooting a customer left the salon upset.
Dr. Brian Ahn is with the Korean Society of Dallas. He says Koreatown is a tight-knit community of Korean-owned businesses.
"I trust the police department. They are the expert on. FBI also helping them to find out quickly." 
Ahn says his organization stands ready to help the women in their recovery.
"We're very sorry you know for your accident yesterday. We help you whatever you need. Our community try to help you."
Meanwhile, back at the plaza, those at work say they're worried for the safety with the gunman still out there.
"We're just a little scared," Martinez said. "We want a little more surveillance around here."
Investigators are looking into whether the shooting was a hate crime.
The shopping center where the shooting happened has many businesses owned by Korean-Americans.
[ad_2]

Source link