[ad_1]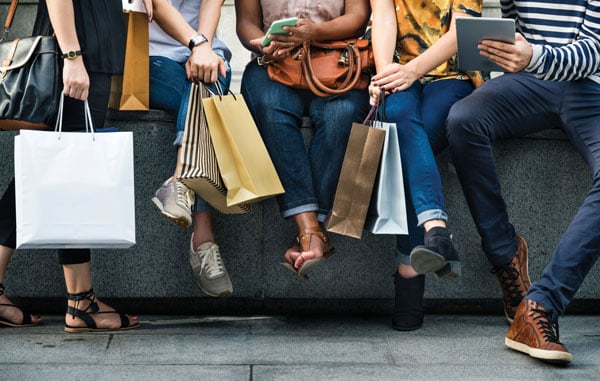 Once again, brick-and-mortar retail has risen from the ashes. Many predicted that it wouldn't happen. They thought the pandemic had upended in-person shopping and consumers would permanently favor buying goods online. In the early days following the pandemic, that theory has proven false. Instead, consumers have returned to physical stores with a fury—and demand is so strong, retailers are struggling to keep up.
Last year, retail sales totaled a staggering $5 trillion, growing more than 17% from 2020, according to data from the U.S. Department of Commerce, and e-commerce sales made up 13.2% of the total. Online shopping decreased nominally year-over-year, illustrating that shoppers returned to physical stores as the outbreak of the COVID-19 virus subsided. While e-commerce accounted for a significant chunk of total retail spending, shoppers still spent an overwhelming majority of retail dollars offline.
The momentum has kept pace this year. "People seem more willing to go to a shop and spend, to throw parties and buy goods, and continue to spend increased time at our shopping venues," says Sandy Sigal, president and CEO of NewMark Merrill Companies, a retail investor and developer.
[ad_2]

Source link